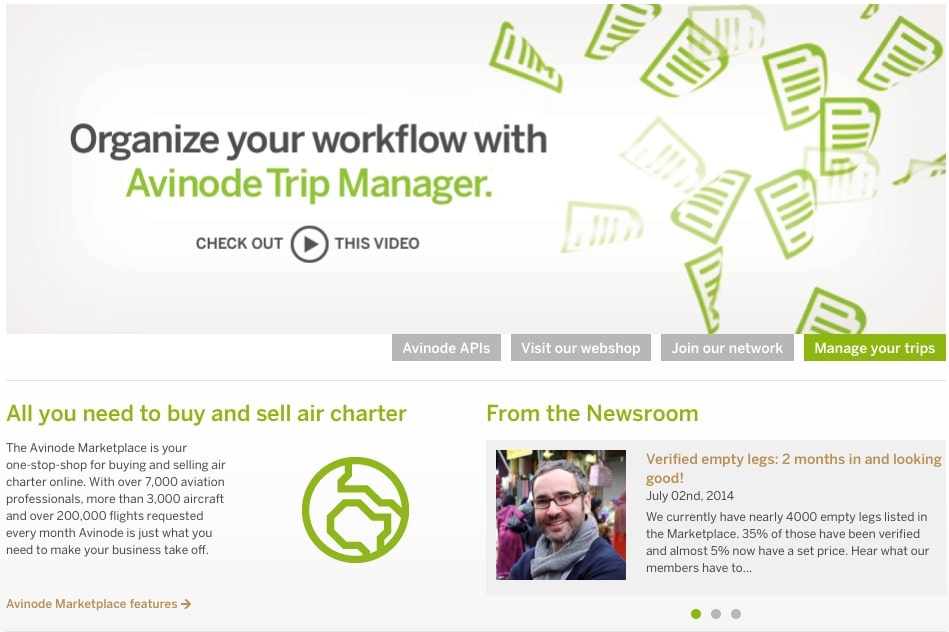 Avinode is the leading online-based software for professional charter broker and operators (airlines) worldwide. That means: whether you sell aircrafts or work as a broker and would like to offer the best price from over 4000 aircrafts to your customers: you can't ignore Avinode. And now Avinode has a new feature: the empty-leg search. Empty Legs arise for example when a customer book a one-way route, and the Aircraft hast o return empty.
These flight were offer most times cheaper than a normal flight. Avinode offers now the possibility to Jet Broker, to search specific for these empty legs. And what could be better than to integrate Call a Jet with? Even the Avinode leaders know: Call a Jet do not only offers the best service, also the best price. Of course, Joe Kurta, founder and CEO of Call a Jet, is always looking for empty legt to guaranty the best price to his customers.
And so Avinode ask Mr.Kurta to test the new special search option. And of course Mr.Kurta took this chance. With success: since the feature was launched, the cologne based Broker could offer some sensational flights to its customer. So even in the future counts: if you want to fly an private jet one way, should ask Call a Jet first. You'll find the best service AND the best prices. That speaks for itselfs.
Call us or send us an E-Mail. We take care of the rest. Test us now:
Tel. : +49 221 34031027 Or visit us at Facebook:
https://www.facebook.com/callajet