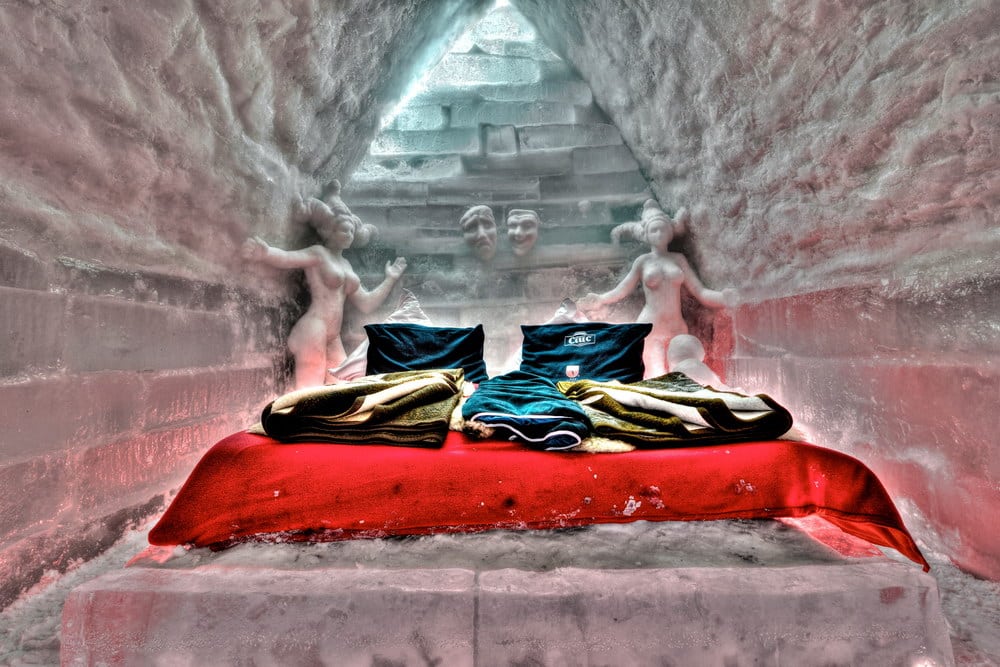 Winter time = travel time. Of course Call a jet flights you to every destination you like. If you prefer hot weather, we fly you to the most beautiful beaches in the world , including a guarantee of sunshine . Because, as you know, hire a private jet is as simple as tying shoes, and unlike the flight of an airliner , only you determine where and especially when you flight. But if you want a beautiful winter landscape , then we have this year considered a special treat for you.
Call a Jet brings you in the Carpathians. Shake hand with Mr Count Dracula personally and enjoy the first Romanian ice hotel with the aptly name " Hotel of Ice" . Once there, try the Ice Bar , literally a martini "on ice" . Pamper yourself in the ice restaurant with the local Transylvanian specialties and stay after a long ski day in their "warm" ice bed.
We have arrange picture gallery for you. Please use the following link:
You don't get bored in the Carpathians , at least oft he nearby town of Sibiu , in addition to Luxembourg, Sibiu was European Capital of Culture 2007. The historic city of Brasov, surrounded by mountains, is located in the immediate vicinity. With 800years history, Brasov is one of the older cities in Europe and you can really always discover something new. To visit Transylvania means to take a little time travel . The nature here is unique: undeveloped forests wherever you look, snow-capped mountains and e.g. the Balea Nature Park. The Balea plateau with the large glacial lake is a nature reserve . To the east, the 736 hectare nature reserve Arpasel . Your ice hotel , or a (warmer) Chalet next door awaits you with its friendly hospitable people , natural Ski downhill runs , a skating rink , snowmobiles and many more. Call a Jet will fly you with your private jet to Sibiu and brings you up there with your helicopter or limousine. The Ice Hotel is about 75KM far out. You will enjoy the ride or short flight then. That we can promise you .
As a further highlight , you can visit on request with the Bran Castle . Also known as Castle Dracula . The Caslte will remind you of the old Dracula movies. Count Dracula ( Vlad Tepes , known as the Impaler , resides here for a periode)
The decision is now yours : Adventures in the Carpathian Mountains or beach holiday in Bora Bora. Give us a call . We take care of everything else ! Call a Jet Phone: +49 221 34031027