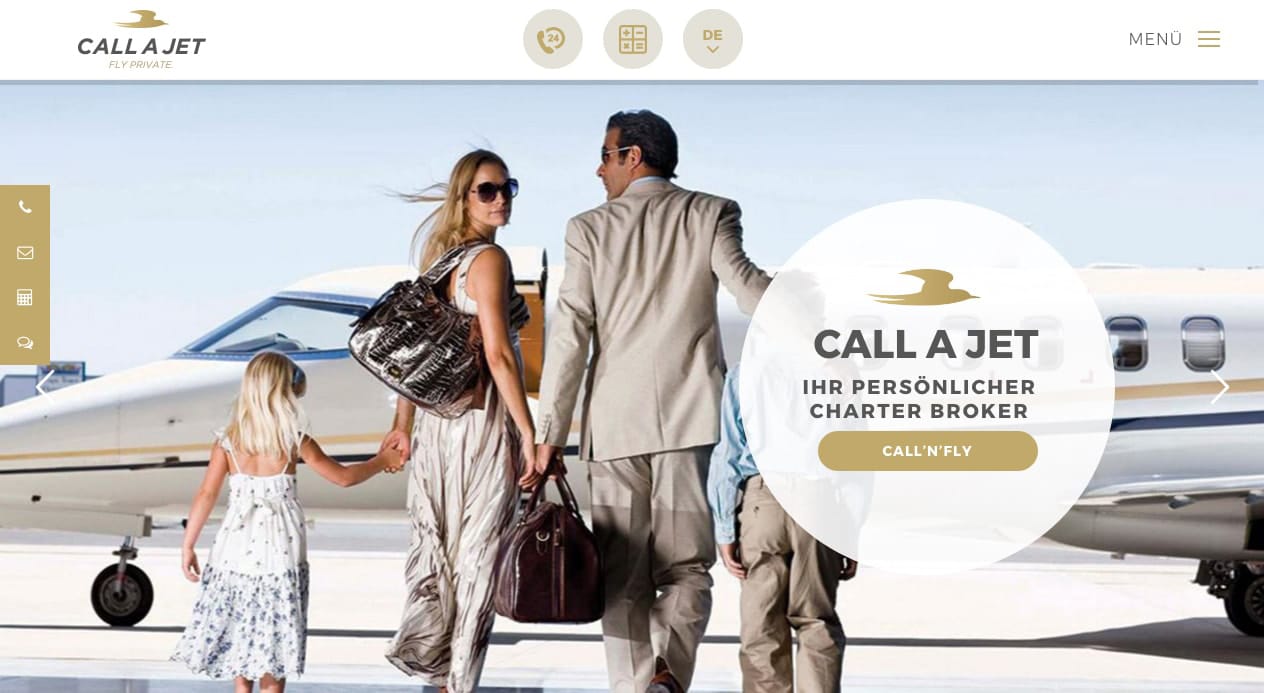 Since a few hours the new Call a Jet website is online!
In addition to a completely new design, which has also been optimized for mobile devices, visitors can now access the most important functions of the site directly thanks to a running sidebar. In addition to the three contact buttons via which you can call the Call a Jet team, write an e-mail or get to the contact page, you will also get access to the newly developed private jet price calculator.
With the help of this tool, you can submit a charter request to us and will receive a non-committal offer within seconds after you entered your data. The non-committal offer can then be discussed in detail with the Call a Jet team, in order to take account of possible adaptation and additional wishes and to elaborate an individual offer.
Feel free to contact us
if there should be any Questions