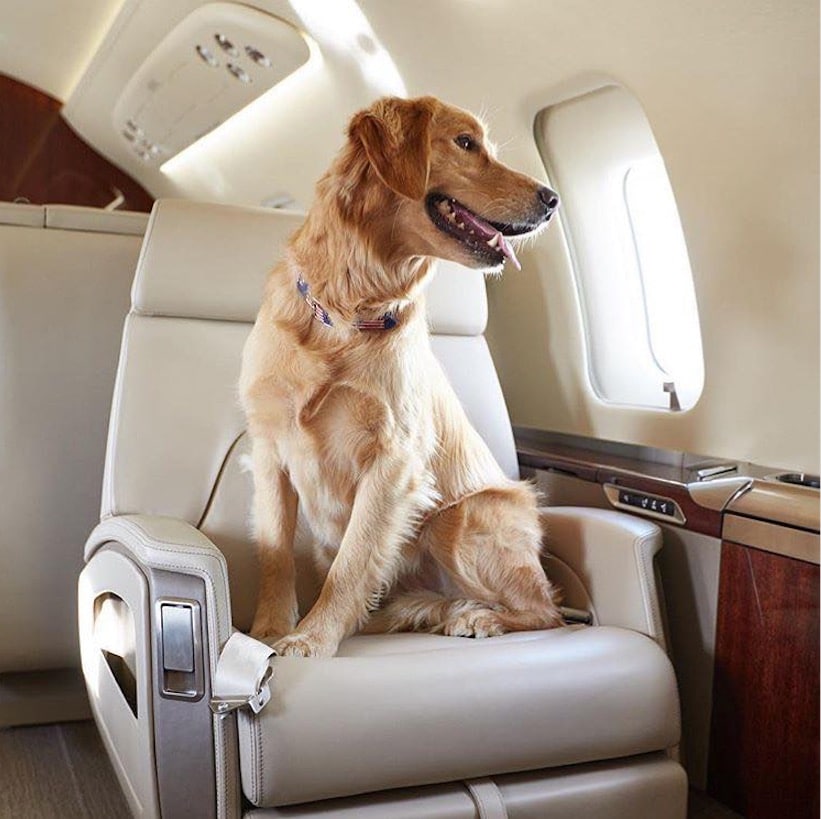 Again and again we receive inquiries from pet owners if they are allowed to take their four-legged friends in private with Call a Jet.
The answer is a resounding YES! In the past we often have both dogs and cats transported in a private jet.
The advantage is obvious. Instead of transporting the dog in a small box under stress, he can stay in the cabin next to his master. Cats usually fly in a box brought by the owner. But of course in the cabin.
The only thing to note is the special case England. For flights with dogs to England you have to give advance notice, since the provisions concerning the movement of animals are very strict. It takes all the necessary passports and vaccination (not older than 24 hours). Just talk with us.
In almost all other countries the entry with your four-legged friends is possible with no restrictions.
Just call us or send us an e-mail. We take care of the rest Call a Jet – fly private . +49 228 91565489 / joe@callajet.com