For you, we have collected a list of the most beloved places in Budapest. Whether you are organising your upcoming holiday or just a short getaway, browse our favourites below and get inspired. Book a Jet and spend memorable days in Budapest.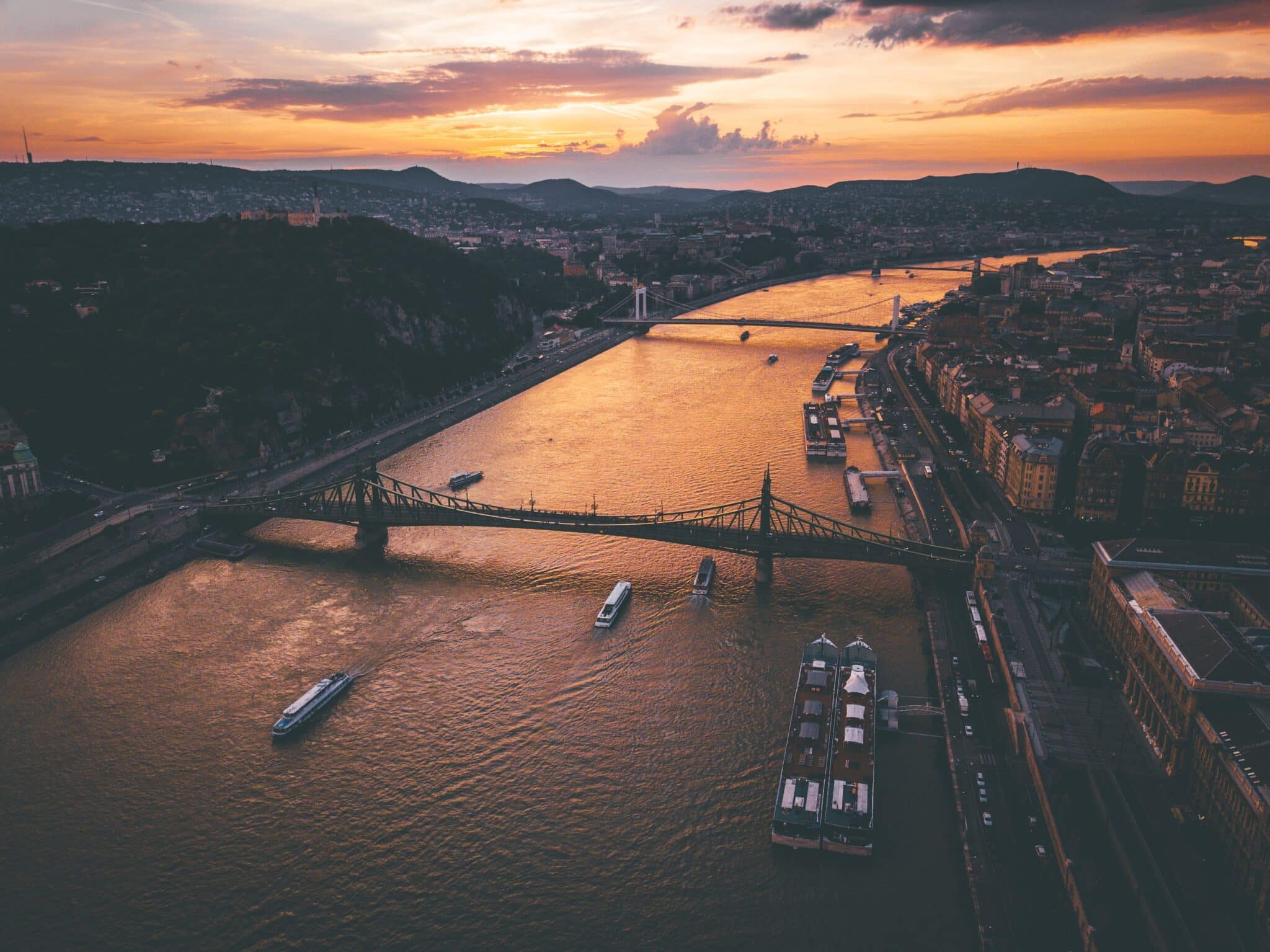 Leo Budapest – Amazing View To The Gorgeous City
Leo is Budapest's newest and most elite rooftop bar with a breathtaking panoramic view to the city. This unique location provides 360-degree panorama and a never-before-seen angle of view to the Chain Bridge. The wide variety of drinks reflect the bartenders' creativity and the menu is a real culinary adventure. The ultimate bar and skyline experience.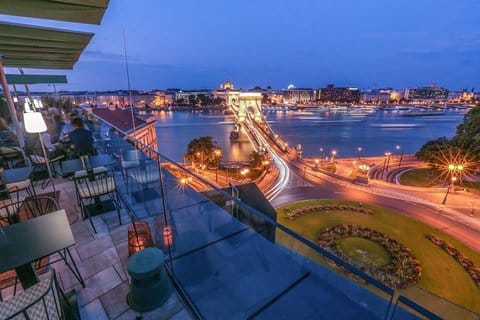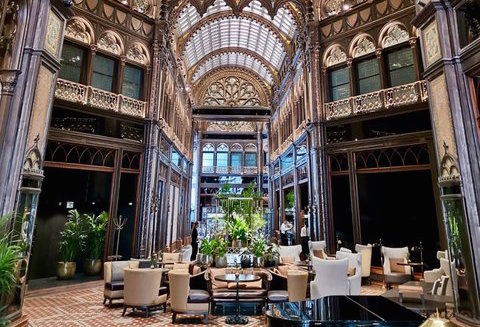 Párisi Udvar Hotel Budapest – An Iconic Monument In The Heart Of Budapest
https://www.hyatt.com/en-US/hotel/hungary/parisi-udvar-hotel/budub
Travel back in time, through the passage of a Paris courtyard. The Párisi Udvar revives the Art Nouveau shopping arcade into a palatial hotel where you will experience the spectacle of an architectural gem, an ideal location in the core of the city, as well as enchanted visions of the past, present and future.
Bobo Restaurant – Traditional Hungarian And Austrian Dishes In Modern Layout
https://harispark.hu/en/bobo-restaurant/
Bobo Restaurant at Haris Park opened in April 2019, serving traditional Hungarian and Austrian dishes in modern layout – paying homage to history of the building, yet fulfilling 21st century preferences. In the summer you will be seated in their spacious garden, and when the chilly evenings come, they all move back in the restaurant wing of this beautiful chateau.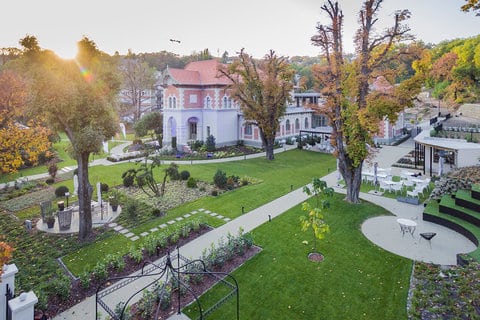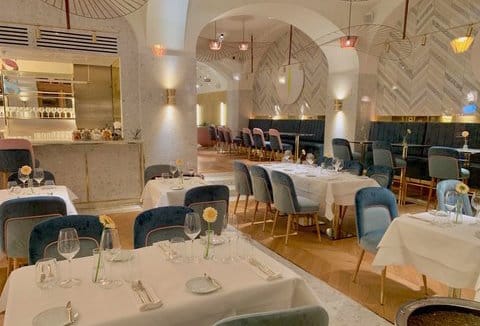 Société Budapest – Contemporary Arts, Fashion And Gastronomy 
http://www.societebudapest.com/en/
Visit Société Budapest where you can taste excellent dishes in their fine bistro, drink exceptional coffee, shop unique designer clothes in their fashion store, participate in exciting and varied programs, exhibitions, parties, and exclusive events. All this is a beautifully refurbished, modern yet authentic building in the heart of the downtown area.
À la Maison Grand – The Most Attractive Breakfast Restaurant In The City
https://www.alamaisongrand.com/
À la Maison Grand is a chic and cozy breakfast restaurant in the heart of Budapest, on the ground floor of a 1906 art nouveau building. Wide range of options for anyone, from egg dishes through different plates to waffles – with healthy options, too. The quality is excellent and the atmosphere is amazing. A great place to have brunch.