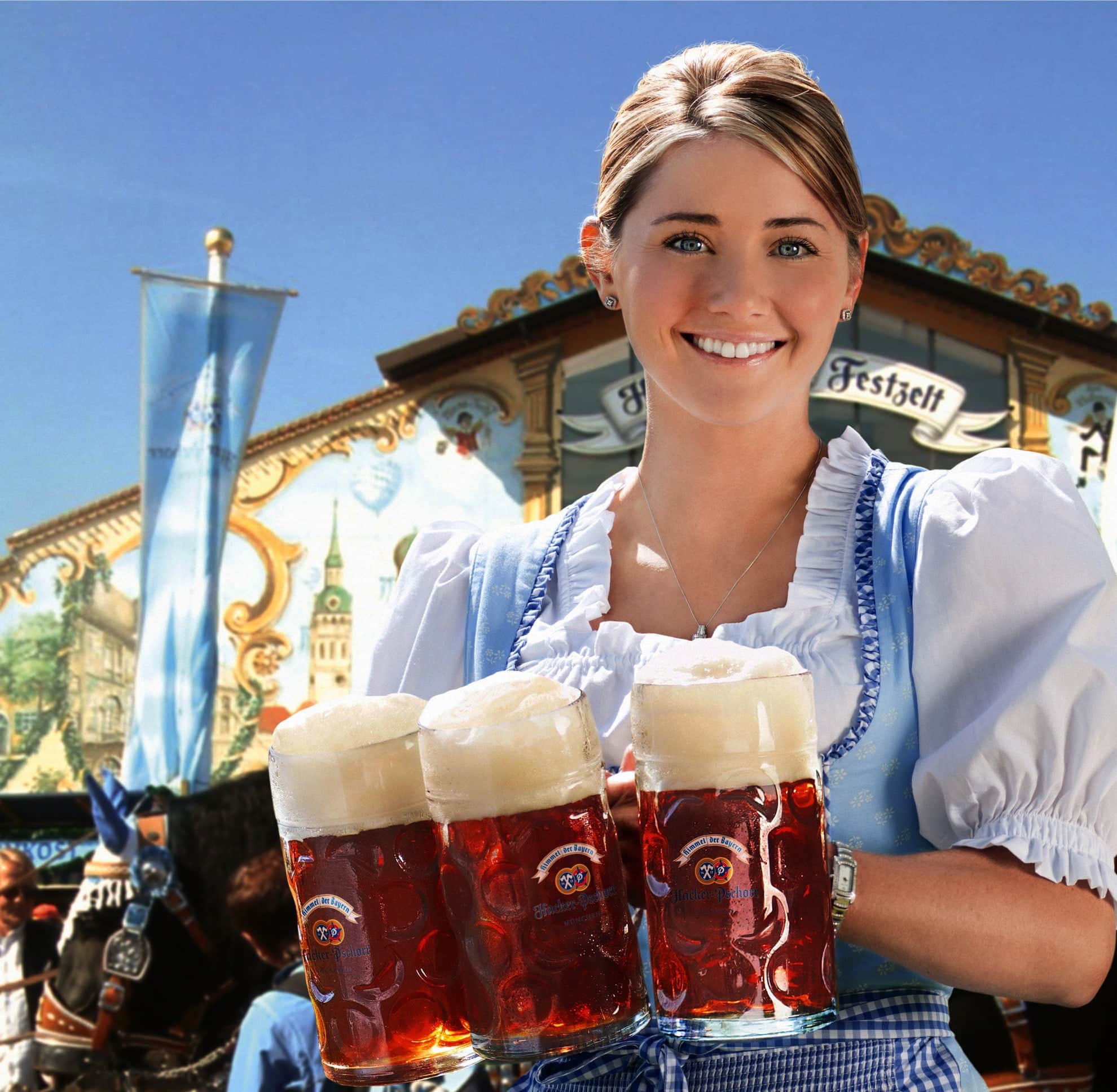 On 16 September it's happening again: The world's biggest folk festival, the Oktoberfest, opens its gates in Munich for 18 days. "The Wiesn", as they are affectionately called by the Bavarians, have been taking place for more than 200 years at famous Theresienwiese. Tradition as well as innovation are celebrated at the biggest folk festival of the world with more than 5.6 million visitors annually. The supply of all plants at the festival with green electricity is ensured, among other things. Numerous culinary delicacies with organically grown food can satisfy the hunger of the visitors. This year, of course the exquisite gastronomy can not be missed. So again Delikatessen Käfer with the "Käfer Wiesnschänke" is represented. Whether you are looking for a sausage, or if you want to taste your Oktoberfest beer next to famous stars in one of the breathtaking tents:
The best and most comfortable way to get to Munich is a flight in a Private Jet with Call a Jet.
Charter a Private Jet with us now and soon your chauffeur will ring at her door and drive you safely and comfortably directly to your plane. Decide spontaneously when you want to arrive and depart. Save yourself the long waiting time at the ticket counters and security checks at the airport. Keep in mind: the many million visitors from all over the world will almost shut down the train stations and the airport terminals.
Of course this won't happen to Call a Jet customers. You will be driven into a separate VIP terminal check-in and check-out. After landing your limousine will take you directly to the Oktoberfest. On request, we are also able to fly to Munich's VIP Airport Oberpfaffenhofen, which is about 25km closer to the Oktoberfest.
A round trip in a Private Jet costs up to 6,990 € for up to 6 passengers. We can also take care of booking a suitable accommodation for you on site. Charter your Private Jet now with Call a Jet.
Feel free to contact us
if there should be any Questions