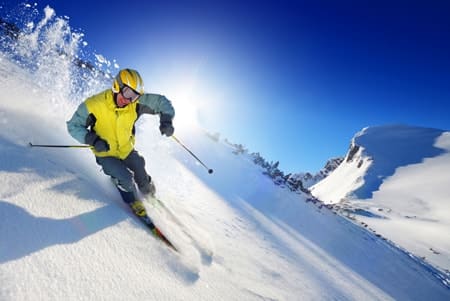 It is already November, it is getting colder and the bright days are getting shorter and shorter. But instead of being annoyed about the bad and dreary weather at home, you can be happy: The ski season is in the starting blocks! Some ski resorts are already open, others will open in the next few weeks. Book your ski holiday with Call a Jet now and enjoy your well deserved vacation. Rent your own private jet and fly into the most beautiful European skiing areas.
We have put together an overview of the most popular ski areas and give you an overview of prices for your individual ski holiday:
You will land with your private jet directly on the ski slope and not in a traffic jam. We fly you with your jet to the nearest airport and the last piece can be arranged either by helicopter or by your desired limousine directly to your favorite hotel. For example, Call a Jet can offer you special hotel rates at the L'Apogeé Courchevel Hotel of the famous Oetker Hotel Group.
Save time and money. Take all your luggage and your own ski gear with you. Invite your friends. Enjoy together all the advantages of your own plane. Start directly from the VIP terminal and take off within 15 minutes. Your personell Catering is of course with on board.
Just call us or send us an e-mail. We also take care of booking a suitable accommodation on site. Rent your private jet now with callajet.de
Feel free to contact us
if there should be any Questions