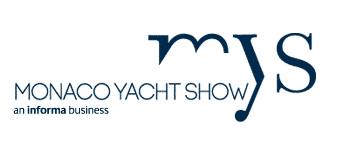 Call a Jet – your way to the Monaco Air Show.
20. Monaco Yacht Show 2012
19th – 22nd of September 2012
The Monaco Yacht Show is considered the most prestigious pleasure boat show in the world with the exhibition of 500 major companies in the luxury yachting and a hundred super and megayachts afloat. With around 28 000 professional and private visitors per show, the MYS is the long-awaited superyachting meeting of the year for the prestigious brands, allowing them to meet the most important international clientele. A show guaranteed by the strict selection of the exhibiting companies in order to present products and services of the highest quality. The Monaco Yacht Show is the one and only opportunity to see such a gathering of important yachting companies' managers and discover the latest high technology nautical products and luxury yachting services proposed on the stands (9 000 m² exhibition stands). A selection of 100 super and megayachts from 25 to 90 metres, among which about forty new units launched in world premiere (44 metres of average length).
Book your private jet to Monaco Yacht Show now!
Please feel free to contact us anytime via mail joe@callajet.de or phone call/text message: +49 (0) 151 1567 4221 (Joe Kurta)
Call a Jet. Fly private.