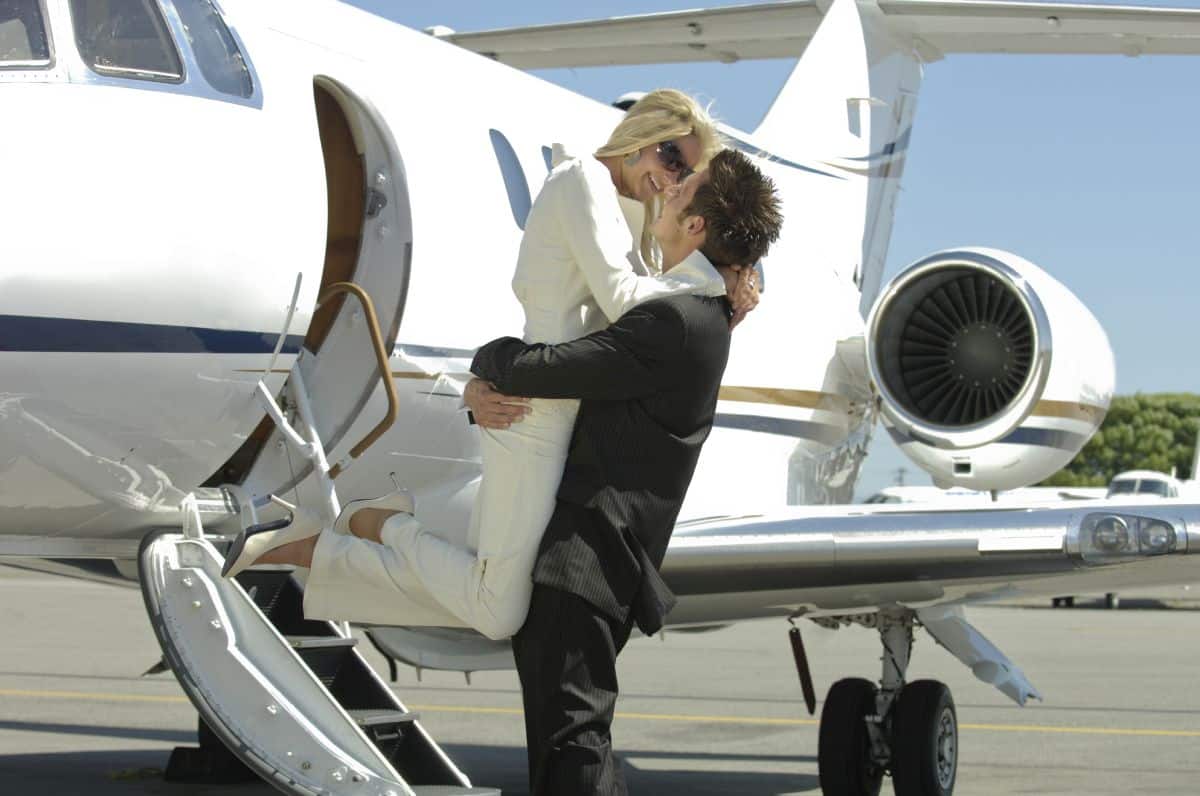 Private jet deal – book your flight with us by end of March 2014 and receive our VIP limousine transfer complimentary.
Charter a private jet – Call a Jet is one of the leading German private jet charter broker.

You have an important meeting in London at noon, but need to attend a corporate event in Paris in the evening? We make it happen. Call a Jet is a private charter broker company, based in Cologne/Bonn, Germany. We welcome our dear clients at the new VIP- terminal at Cologne/Bonn airport. Since 1996 we are experienced in organizing flights for our dear customers. Our team of charter experts manages each detail of your charter flight – at a price that is lower than you may think. We work for VIP's, business men, families and companies like: Constantin Film, Fotolia, German Football Association, Metro, Real Madrid and ProSieben Media AG Sat1. Read about us in the press: Gala and Financial Times Germany.
Chartering a private jet with Call a Jet takes you to almost any destination – worldwide.
You often face many problems organizing your trip with commercial airlines. Why don't you just charter a private jet without worrying anymore about delays, queuing up or no direct flights. Your private jet can take off and land at almost every airport – of course – your pilot is waiting for you until you are arrive safely. So, you won't miss flights anymore, if you rent a private jet. We fly to over more than 10,000 destinations worldwide.
Chartering a private jet with Call a Jet is personal and fast.
One call is enough and we take care of your request immediately. You can enjoy your flight and save precious time. There are no long waiting lines at the VIP-terminal. You check in five minutes before departure and, furthermore, you control your flight schedule on your own. Caught up in a traffic jam? Relax, your jet is waiting for you. Fly private – to have more time for the important things in life.
Chartering a private jet with Call a Jet is flexible and always possible – for you, we work 24/7.
For you, we are available 24 hours a day – every day of the year.
We do not have a hotline or web forms: behind Call a Jet you will find real people working for you. To ensure that everything goes smoothly, we will get up at night and call pilots, book jets, speak to operators, call handling agents, organize your limousine transfer and much more… We also offer a comprehensive full-service and arrange all your trip details, for example booking your preferred hotel or a nice table at your favorite restaurant. Our concept of service has the same high priority to us like fair prices, discretion and safety.
Chartering a private jet with Call a Jet is pricly transparent – we are fair.
If you charter a private jet from us, all fees (tax, fees for crew or catering) are included. Call a Jet is independent and has no exclusive contract with any airline. This allows us to offer you always the best deal on the charter market. Of course, we also want to get paid for our service, but we make no bones about it and do not surcharge on expensive flights. We are proud of this service and encourage our customers to compare prices. We have nothing to hide and can give you full transparency.
Here you can find more information about Call a Jet:
Call a Jet Flyer Deutsche Version
Call a Jet Flyer Englische Version
Call a Jet Flyer für die Dubai Airshow
For further details, information and prices, feel free to contact us. We are available 24/7.
Contact: Joe Kurta – CEO; Privatjet Charter Broker
Call a Jet
Bruehlerstr. 29
D-50968 Cologne
Germany
Office: +49 (0) 221 340 31 027
Mobile: +49 (0) 151 1567 4221